The connection with the mountain and Cortina, snow, sport and italian tradition: these are the concepts that come to life during the Alpine Ski World Championships 2021.
From the 7th to the 21st of February 2021 Cortina d'Ampezzo, the queen of Dolomites, will become the capital of the world ski: 14 days of competitions and events, during which the strongest champions of the men and women international skii will compete for: down hill, superG, giant, slalom, alpine combined, parallel slalom and event team.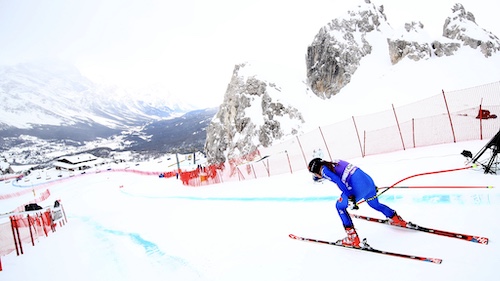 More than 600 athletes from 70 countries and about 6.000 people including volunteers, technicians, athletic trainers, skimen and managers.
A global event that will involve more than 500 million people connected to the live tv from all over the world, plus the digital popolation of the new Media.
#WeTheFun #Cortina2021 #roadtoCortina2021
Stay up to date with the news of the event!

Find out how to reach Cortina!