CO2 Compensation
How many CO2 have already been offset thanks to the BusForFun's Forest?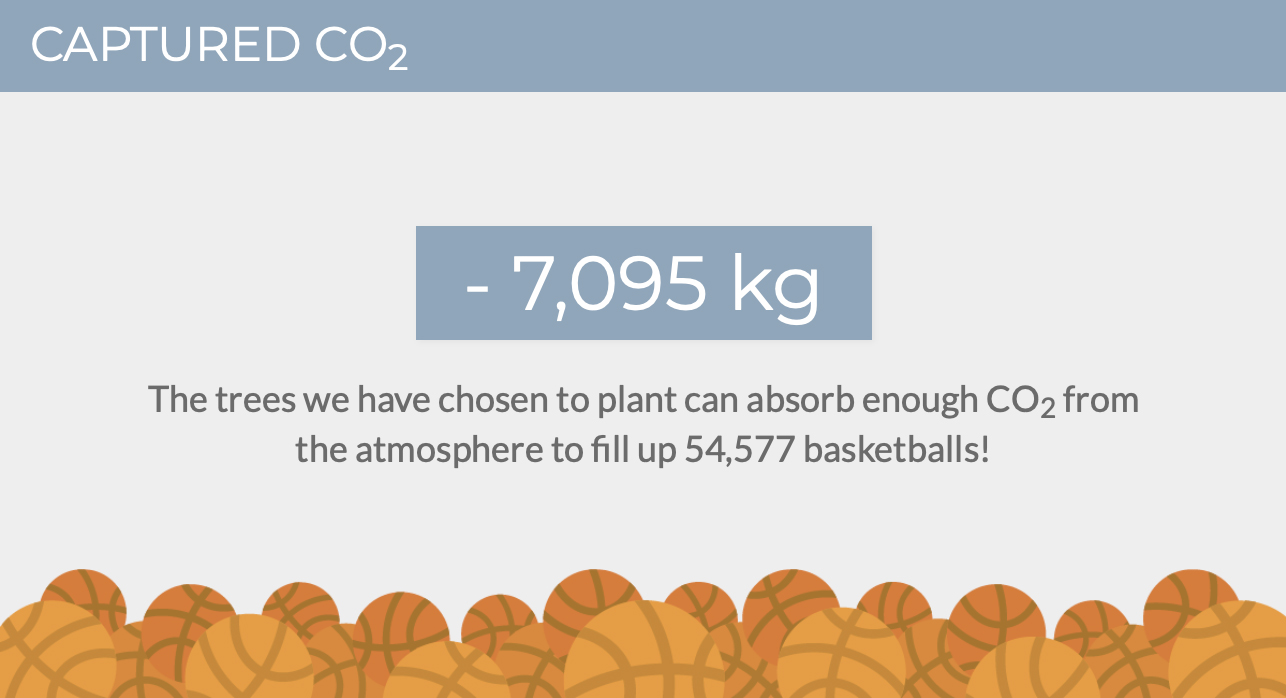 Take the bus, respect the enviroment!
It is proved that buses are more effective for fuel consumption and for the extremely low gas emissions. It is difficult to travel without producing any CO2, even travelling just with "Euro6" emission buses.
Thanks to the partnership with Treedom, we offer you the chance to help us to individually offset the climatic impact of Busforfun travel.
Busforfun plants a tree for each bus trip: you can make your contribution to the enviroment at the moment of booking. More contributions... bigger trees!
How does the Busforfun enviroment protection system work?
When you book a reservation on our website, we will ask you if you wish to pay for an eviromental contribution for CO2 emissions compensation: this option will appear after the selection of your destination. Don't forget to contribute!
The potential CO2 emissions per person, for each bus trip are calculated depending on the distance, on the number of kilometers and on the passenger numbers.
The amount will be added to the contribution of Busforfun: we also donate for every bus trip and we are investing in this certified project, to change the climatic situation, in accordance with international enviromental standards and we'll compensate for the total of CO2 emissions production.
How did we use your contribution in 2016?
Thank to your contribution for the enviromental protection, in 2016 we supported three projects in Malawi, Haiti and Kenya by planting over 60 trees, we call it the BUSFORFUN'S FOREST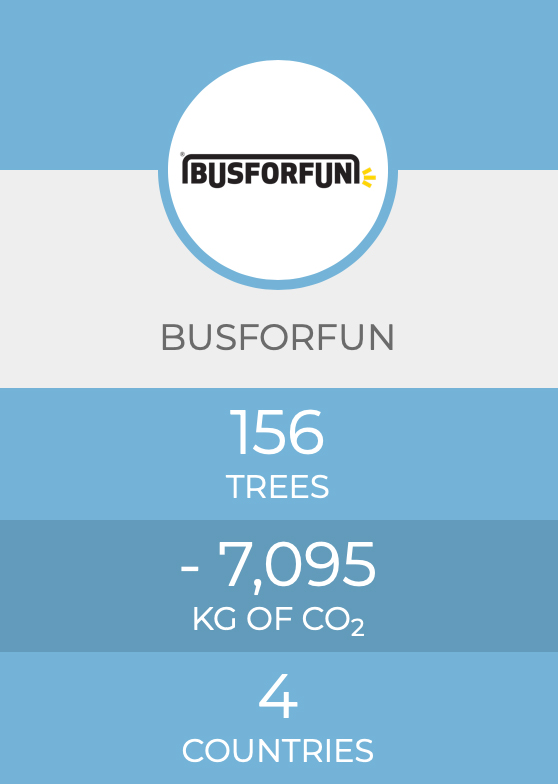 Our Projects:
As well as to protect the climate, to offset our bus travels, the project also offers others precious contributions for the local populations.
HAITI
Since 2005, AVSI operates in the South Department region of Haiti promoting reforestation projects and contributing to the recovery of 2400 hectares of mountainous terrains located nearby the Macaya Park. Today in Haiti, as a consequence of historical reasons and, must of all, economical exploitation, the environmental degradation is very high, especially with reference to forest resources.
The reforestation project will have an economical and social impact on 3,600 beneficiaries, providing an income alternative to the illegal deforestation activties. The objective of the project is to reduce the erosion of the soils, restore the hydrogeological stability and revamp the productivity of peripheral zones of the Macaya park area.
MALAWI
COOPI Cooperazione Internazionale is an humanitarian, non confessional and independent organization that fights against all kinds of poverty to make the world a better place. Founded in 1965 by Vincenzo Barbieri (Italian "father" of international volunteering), COOPI is based in Milan and it has 24 headquarters in the South of the World.
It works to assist populations struck by emergencies (disasters and conflicts) and to facilitate their civil, economic and social development. The association intervenes in Africa, Latin America and the Middle East in collaboration with local actors (civil society, public administration and so on). In 2012 it has implemented 176 projects.
KENYA
Africa IPM Alliance is an organization whose headquarters are in Kitengela Kenya, 30 Kilometers from Kenya Capital City of Nairobi. Our mission is to improve the living standards of the rural communities in Africa through appropriate sustainable agricultural interventions including integrated pest management, sustainable agriculture, renewable energy and agro forestry. To do this AIA builds the capacity of communities through collaborative research and information dissemination in conjunction with different partners like Sustainable Global Gardens, World agro forestry Centre, Beacon, International pest management Centre, Kenya Agricultural and Livestock Organization, JKUAT, Kenya National Farmers Federation and Treedom.
In Kenya, the organization is working in six Counties, namely, Kajiado, Machakos, Makueni, Muranga, Kiambu and Nyandarua, but also extending its collaborative networks of activities and partnerships to other African Countries such as Uganda, Tanzania, Ruanda, South Sudan, Zambia and Zimbabwe
CAMEROON
The diversity of the landscape is one of the features that make this country special. Located in West-Central Africa, Cameroon has a 400 Km coastline along the Atlantic Ocean: as we move further inland, the coastal plain breaks up into various plateaus, often covered by equatorial rainforests. Cameroon has no shortage of mountains: Mount Cameroon (4,095 meters) is one of the highest summits in Africa.

Treedom started its adventure right in Cameroon in 2010, by developing projects aimed at planting Cocoa trees, thus improving food safety for the rural population, increasing the local agricultural resources and offering additional income opportunities.